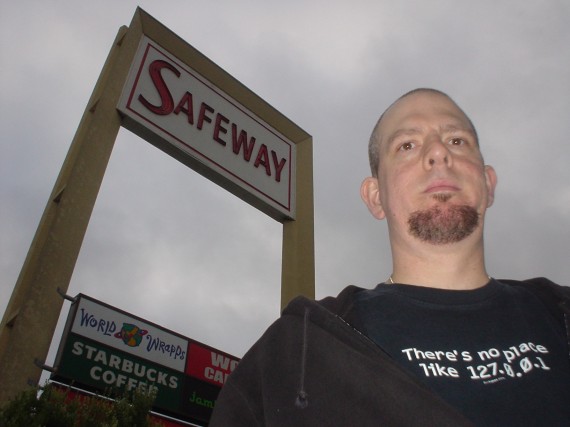 David Gwynn is a librarian living in Greensboro, North Carolina. He has also lived in Winston-Salem,  Charlotte, Myrtle Beach, and in Pittsburgh (part-time). And then there were those thirteen long years in San Francisco…
David's past employment has included stints as a McFlunkie, a DJ, a surf shop manager, a freelance writer, fifteen years in management and training at FedEx Kinko's, and one very bad day spent working in a plastics factory. Oddly enough, he has never worked in a supermarket nor within the grocery industry.
David's educational background includes a B.A. in Geography and Sociology (concentrated in Urban Studies) from The University of North Carolina at Greensboro and a Master of Library and Information Studies from that same institution (December, 2009). He has been known to present papers at library and (way back when) geography and sociology conferences. More commonly, he just talks to anyone on the street (or on the Internet) who might listen.
David's hobbies and interests include forgotten US highways, Canadian indie rock, vintage commercial architecture, old movies, used bookstores, and food.
Groceteria.com has been featured in the following publications or programs:
Bay 9 News
O.Henry Magazine
Portland Oregonian
Progressive Grocer
Weekly World News
David can often be found shopping at the Cloverdale Avenue Harris Teeter in Winston-Salem — which used to be both a Zayre and a Kroger. He also appreciates gifts and gratuities and always writes "thank you" notes…