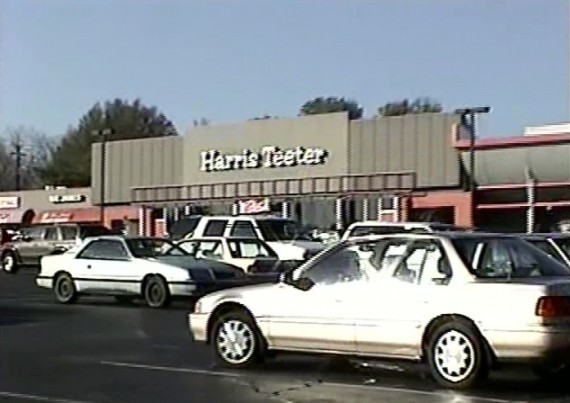 This is kind of sad. One of the two oldest continuously operating chain supermarkets in my hometown is closing. The Harris Teeter location at Golden Gate Shopping Center opened in 1961 as an A&P. A Kroger opened simultaneously at the other end of the center. The Kroger was replaced about 1975 with one of Greensboro's first Food Town (now Food Lion) stores. The A&P lasted until the late 1970s and became a Bestway (local chain) and then Harris Teeter in 1988. Centers with two supermarket anchors were common at the time but are rarely seen anymore.
The view above is from 1999. Below is a 1961 "grand opening" photo from the Greensboro Daily News: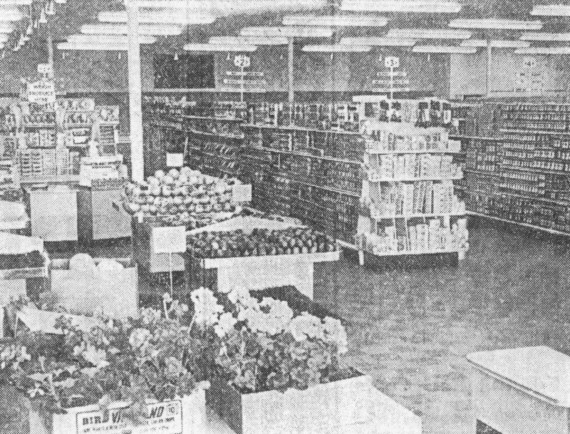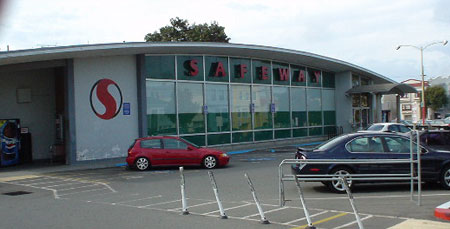 One of my favorite Safeway locations in San Francisco apparently closed last night. The small-scale Marina-type store on Seventh Avenue is to be torn down and replaced with a new "lifestyle" format store with rooftop parking.
This location opened in 1959, and was probably less than 12,000 square feet. The prototype was designed for smaller lots in residential areas and smaller towns that couldn't support a full-sized store. It always amazed me how much stuff they managed to pack into the place, and how many customers it managed to accommodate.
It's been rumored to be closing for several years, and the time has apparently come just shy of its fiftieth birthday. I'll miss this one.
This is a video capture from a 1974 episode of "The Streets of San Francisco" featuring the location with its signs camouflaged:
A 1999 night shot of the exterior: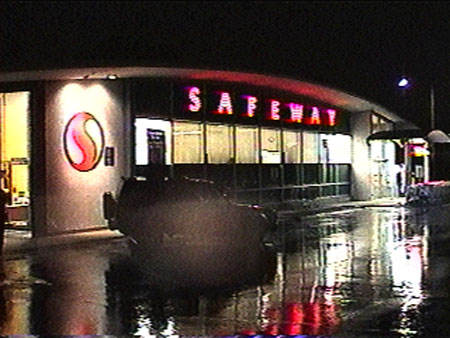 Interior photos, circa 2004: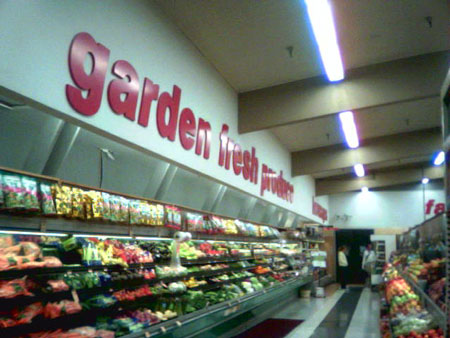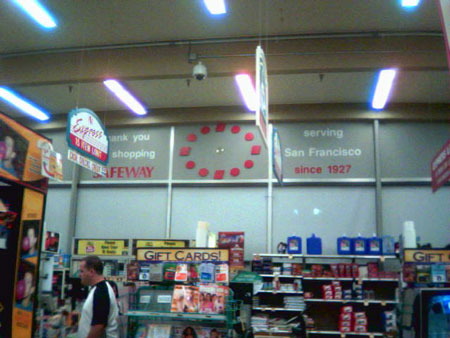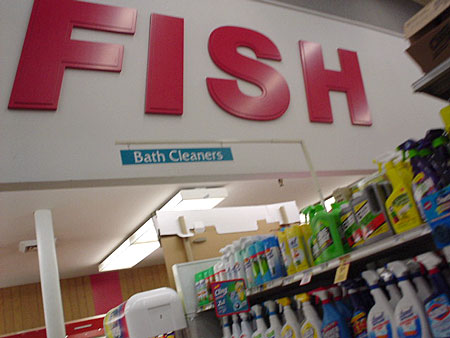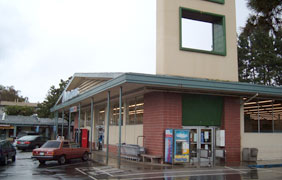 It's officially all over for the Alma Plaza Lucky now, I suppose. It was scheduled to close on Thursday, and I made it by for a few final photos last Sunday. I'm definitely sorry to see this one go.
I've been busily organizing all my assorted newspaper and magazine articles into a Filemaker database lately, which means I haven't really been working on the site very much. But it should make later updates (and the long-pondered book) much easier.
In addition, I've been trying to get all the Northern California photos I can before leaving the Golden State forever at the beginning of June. Suggestions are welcome, as are pointers to things I should see on the road back east. Our stops are tentatively planned for Palm Springs, Phoenix, Austin, Houston, and New Orleans. We may also take breaks in El Paso, Atlanta, and/or Jacksonville before arriving in Groceteria's new home of Charlotte NC.