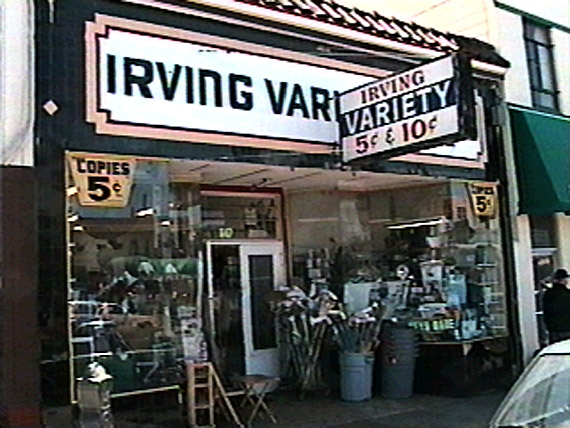 More precisely, happy birthday to Groceteria.com, which was born fifteen years ago today as a post on another site. It was part of some of the earliest research that eventually became Groceteria.com. The post noted that this storefront on Irving Street in San Francisco was originally one of the earlier Safeway stores in the city and also mentioned that there had been Piggly Wiggly stores in San Francisco. Further, it suggested that there would be more to come on this subject.
Back in 1999, there was very little information online about the history of supermarkets in the US and Canada. To say that interest has grown would be an understatement. I like to think this site had some part in all that. Things have been a little less active here the past few years due to work pressures and a lot of family issues for me, but I've been working on things a lot more lately, adding features and content, and I hope there will be ever more new stuff in the coming months.
Thanks for stopping by.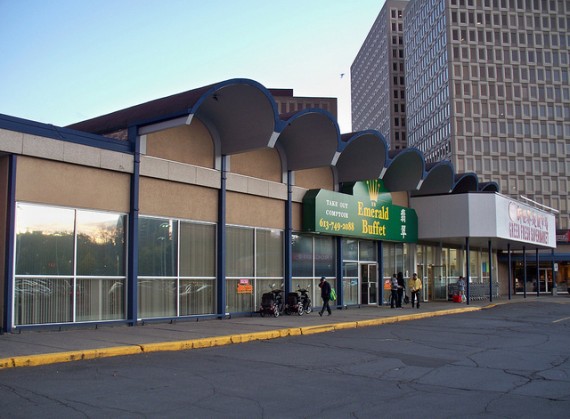 Just a quick note to reveal a new section with some new photos and a location list: Groceteria does Ottawa.
More to come…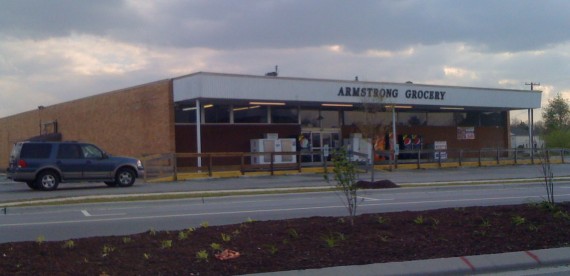 Just got back from a conference in Morehead City NC and thought I'd throw up a few pictures I grabbed in cities along the way back. I only had my phone camera with me, so the quality is somewhat lacking. Above is a beautiful former Colonial store at 1201 Broad Street in New Bern. It was closed so I was unable to determine if there were any interesting interior remnants.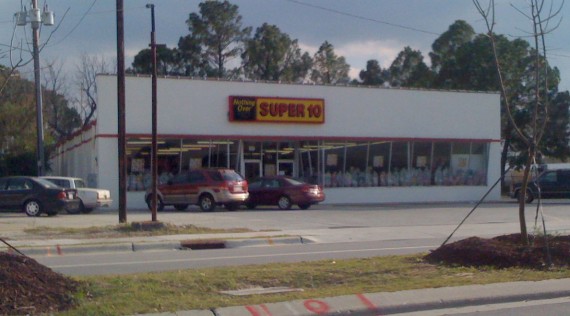 This former A&P is at 919 Broad Street, also in New Bern. Read more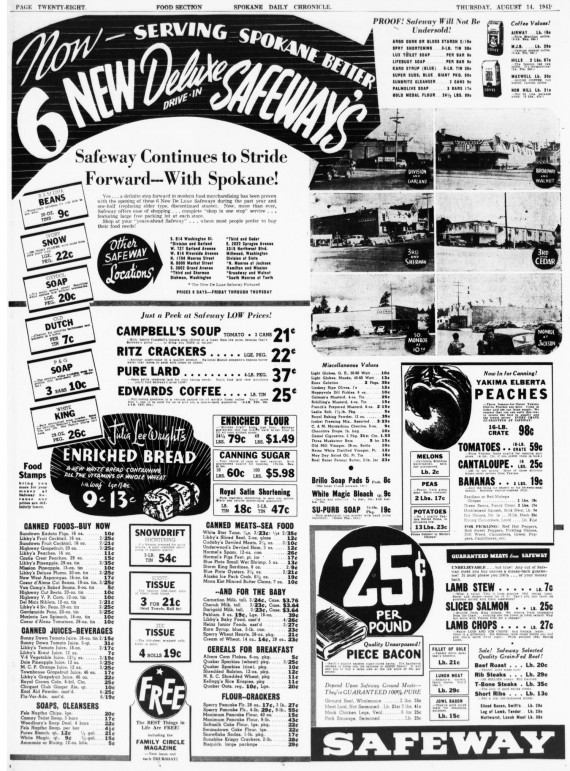 While doing research for some long-promised updates on the site, I ran across this ad from 1941 that lists six new "deluxe drive-in" Safeway stores in Spokane, Washington, along with a list of all then-extant stores in the city. It gives a great picture of Safeway's presence in one city at the time, as well as providing a glimpse into the state of the chain in general.
By 1940, Safeway had moved decisively into the "supermarket" era after a somewhat conservative start. New stores at the time averaged 6000-6500 square feet and boasted tiled meat and produce departments and employee showers. These stores were also among the first to feature parking lots as a standard amenity, usually to the side of the store and approximately the same square footage as well. Safeway had been building some stores with parking lots as early as the late 1920s, but they were far from universal. In fact, in 1940, Safeway was operating hundreds of older units in taxpayer strips or on the first floors of apartment or commercial buildings, most of which were a fraction of the size of the new supermarkets and some of which dated from the 1920s and had originally operated under any number of other brands. The Spokane stores, for example, had largely started under the Piggly Wiggly, MacMarr, or Pay'n Takit names, all of which had different points of entry into the Safeway corporate structure.

A surprising number of Safeway's class of 1941 are still standing in Spokane, including a very ornate former Pay"n Takit store like the one shown above. Here's the list:
New "Deluxe Drive-in" stores:
South Monroe at 10th (could not locate the store near this intersection)
Existing stores:
514 S. Washington St.
727 W. Garland Av.
814 W. Riverside Av.
1704 N. Monroe St.
5005 N. Market St.
3002 Grand Av.
2022 E. Sprague Av. (this is a very ornate former Pay'n Takit)
3315 Northwest Blvd.
Division at Sinto
Hamilton and Mission (interestingly enough, there's still a Safeway at this intersection, albeit not a 70-plus year old one)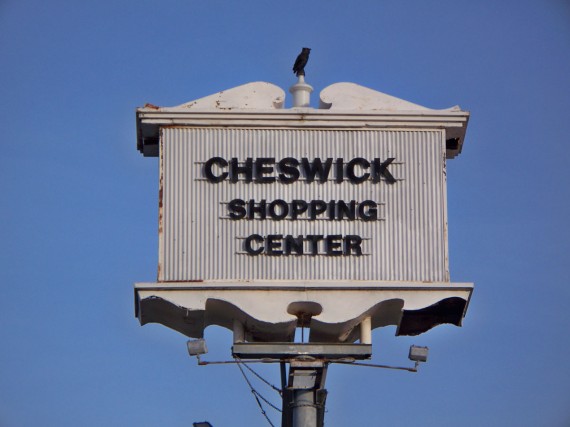 You rarely find a former centennial A&P like this with its pole sign largely intact. This store is in the 1200 block of Pittsburgh Street in Cheswick PA. The whole surrounding shopping center is a little odd, as it contains a two-story building that looks like it may have housed a skating rink or a bowling alley upstairs. Underneath is a block of stores, one of which is currently a Goodwill, but feels very Kroger-like inside.
More photos after the jump.