In addition to all of the CanCon, look for new location lists for Akron, Ohio (1961-1965) and Lowell, Massachusetts (1931-1985).
Links found along the way: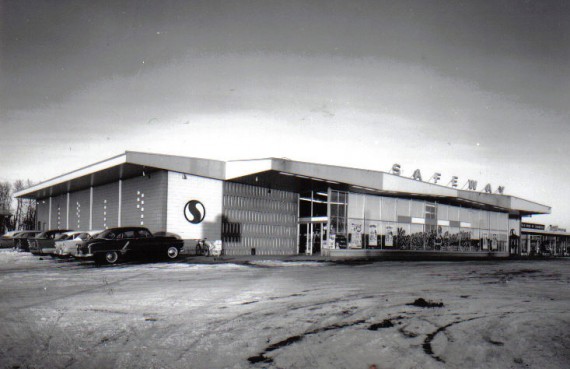 So…a busy holiday weekend. Armed with material from this amazing resource, I have added location spreadsheets for Winnipeg, Saskatoon, Calgary, and Edmonton. Photos and other material to come.
My apologies for not having appeared on the front page much lately. I have, however, been doing some pretty major upgrades behind the scenes, all of which will result in lots of new content soon. And I've been posting pretty regularly on Twitter, if you're interested. the past couple of years have been really hectic, with numerous personal and professional issues, but I finally have time to get back to work. I hope you all still care!
Photo Credit:
"Sherwood Park Safeway, 1961" by Jerry "Woody" from Edmonton, Canada – SHERWOOD PARK SAFEWAY FIRST SUPERMARKET NOV. 24, 1961 Uploaded by xnatedawgx. Licensed under CC BY-SA 2.0 via Commons.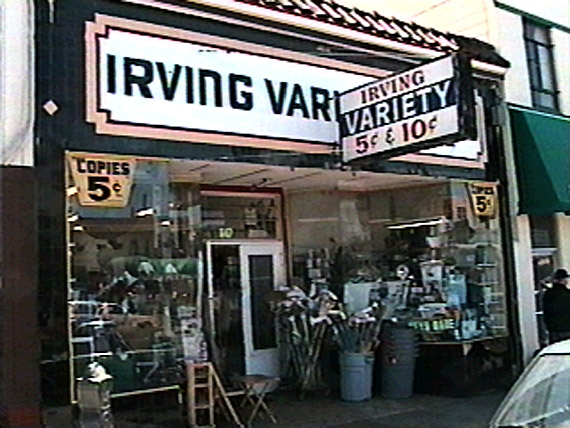 More precisely, happy birthday to Groceteria.com, which was born fifteen years ago today as a post on another site. It was part of some of the earliest research that eventually became Groceteria.com. The post noted that this storefront on Irving Street in San Francisco was originally one of the earlier Safeway stores in the city and also mentioned that there had been Piggly Wiggly stores in San Francisco. Further, it suggested that there would be more to come on this subject.
Back in 1999, there was very little information online about the history of supermarkets in the US and Canada. To say that interest has grown would be an understatement. I like to think this site had some part in all that. Things have been a little less active here the past few years due to work pressures and a lot of family issues for me, but I've been working on things a lot more lately, adding features and content, and I hope there will be ever more new stuff in the coming months.
Thanks for stopping by.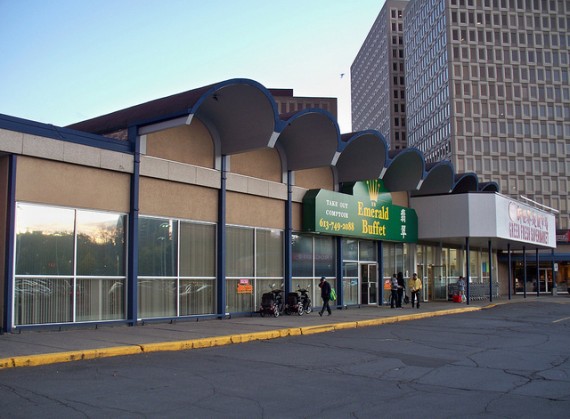 Just a quick note to reveal a new section with some new photos and a location list: Groceteria does Ottawa.
More to come…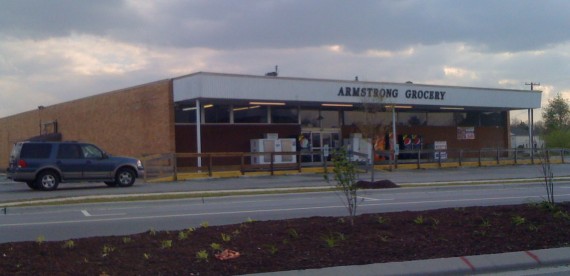 Just got back from a conference in Morehead City NC and thought I'd throw up a few pictures I grabbed in cities along the way back. I only had my phone camera with me, so the quality is somewhat lacking. Above is a beautiful former Colonial store at 1201 Broad Street in New Bern. It was closed so I was unable to determine if there were any interesting interior remnants.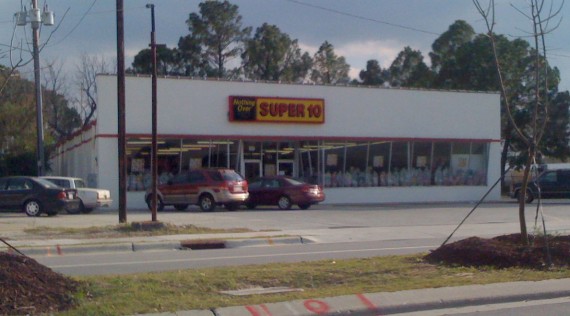 This former A&P is at 919 Broad Street, also in New Bern. Read more