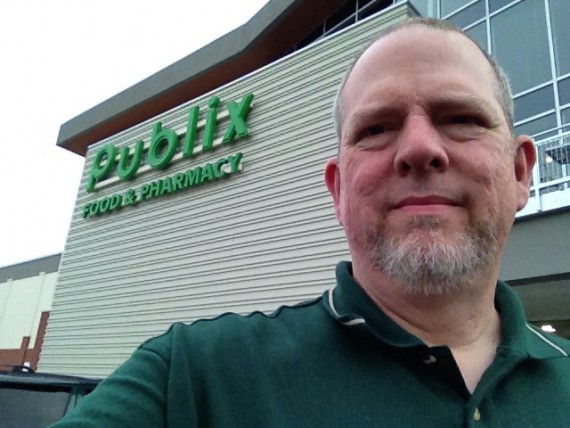 …a/k/a "Wow…that took a really long time…"
As of this afternoon, all the location spreadsheets have been converted to the new format. which means:
The are in Google Sheets, so it will be updated in real time on the site anytime I make updates, corrections, and additions.
You can download them as spreadsheets or add them to your Google Drive account and play with them at your leisure.
They have Google Maps links to direct you right to the store location so you can see a contemporary view (usually) via Google Street View.
They have a nicer display…or at least I like it better. Try one!
A couple of other things:
My apologies that a few comments took forever to be approved. Apparently there was some communication snafu between the WordPress iPad app and the site.
I will probably do a message board upgrade and start accepting new users again soon.
Lots of new pictures coming over the summer!
The photo above is yer humble host at the grand opening of the new Publix store in Winston-Salem last week.
In addition to all of the CanCon, look for new location lists for Akron, Ohio (1961-1965) and Lowell, Massachusetts (1931-1985).
Links found along the way: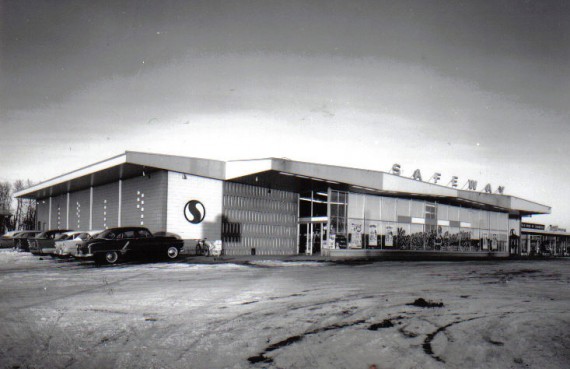 So…a busy holiday weekend. Armed with material from this amazing resource, I have added location spreadsheets for Winnipeg, Saskatoon, Calgary, and Edmonton. Photos and other material to come.
My apologies for not having appeared on the front page much lately. I have, however, been doing some pretty major upgrades behind the scenes, all of which will result in lots of new content soon. And I've been posting pretty regularly on Twitter, if you're interested. the past couple of years have been really hectic, with numerous personal and professional issues, but I finally have time to get back to work. I hope you all still care!
Photo Credit:
"Sherwood Park Safeway, 1961" by Jerry "Woody" from Edmonton, Canada – SHERWOOD PARK SAFEWAY FIRST SUPERMARKET NOV. 24, 1961 Uploaded by xnatedawgx. Licensed under CC BY-SA 2.0 via Commons.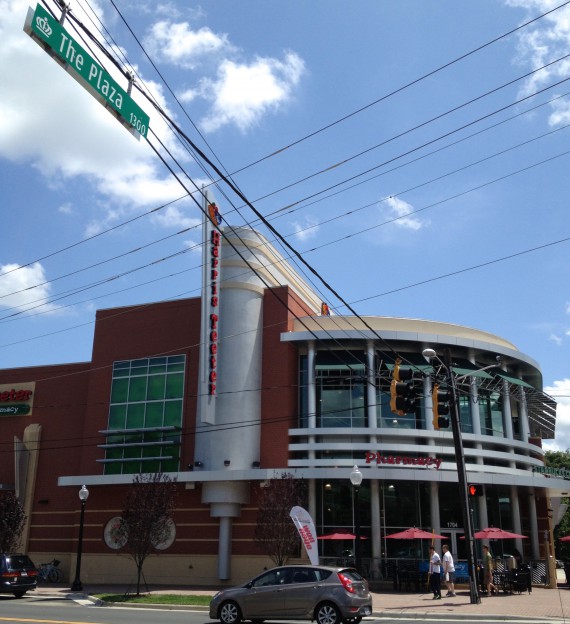 Some updates to the Charlotte section, including a new location spreadsheet via Google Sheets and updates to the history pages to reflect some corrections and updates to the original article.
Also in the works;
I'm building a Nashville location list and page.
I'm working on a new photo platform, which is why I have not uploaded new photos in a while.
Once again, for updates as I travel and other random tidbits, be sure to follow @GroceteriaWeb on Twitter.
I'm testing a new way of generating the location lists on the site using Google Sheets. The biggest benefits are that this approach should be more tablet- and mobile-friendly, and also will make it easier for me to have the most updated data I have on the site without having to do manual updates. It will also allow users to download the spreadsheets or add them to your own Google Drive.
I'm also in the process of updating the rest of the location lists so they generate automatic links to a current site view in Google Maps.
I started with San Francisco as a test. Let me know what you think in the comments. Thanks!