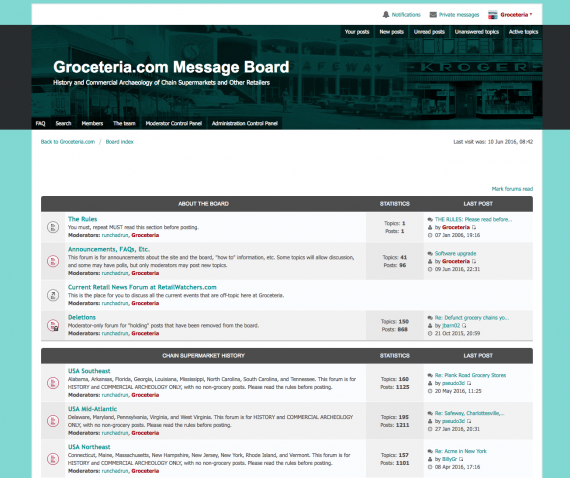 As promised, the Message Board has been updated and restyled (why do I do things like this so late at night?). Better still, I've turned user activation back on. There may be a few more tweaks over the weekend, but things should be in pretty good shape now.
So I think I've promised more than once that when life got a little more calm, I would start paying a lot more attention to the site and to my research again. As many of you may have noticed, that time has finally come. I don;t get personal here very often (and I'm not going to start in any meaningful way tonight) but over the past six years or so, I have:
Gotten my master's degree and started an entirely new career as an academic librarian, where (this year) I earned tenure as a faculty member at the university where I work.
Lost one parent and assumed responsibility for another one with dementia.
Split up with my partner after ten years.
Sold two houses and moved once, resulting in my consolidating three houses worth of stuff into one house.
Served as an adjunct instructor and a consultant on top of my "everyday" duties.
There were other things, too, but this is enough for now. As you can see, I've been quite busy and supermarket history has not been my top priority. But in the past six months or so, especially since I got past the tenure process, it's become a much bigger priority again. And I've been doing all sorts of background updates, like adding numerous new location lists and converting them to a Google Docs format so that you can download them and so that I can automate Google Maps links. I've also been doing a lot on Twitter. And a lot of research, much of which will soon be reflected on the site.
One big problem has been the Message Board. I basically abandoned it for a few years, turning off new registrations because I just didn't have time to deal with the spam. I hope to fix that this weekend with a software upgrade. I also plan to start uploading several years worth of photos and archival material. Finally, I'm once again open to the idea of guest writers; more on that later. It all seems really exciting again now that I actually have some time.
I may also post a survey soon, but for now, feel free to tell me what you would like to see in the comments.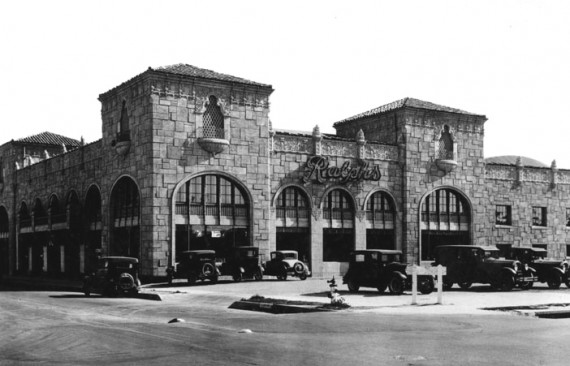 And by the way, here's a great new location list for Long Beach CA that was one the most fun ones I've done in years. Enjoy.
And my sincerest apologies for all the email I've ignored and material I've not posted over the past few years. Thanks to those of you who have stuck around.
(Photo above, probably of the long-gone Ralphs at 2810 East 10th Street in Long Beach,Long Beach is from an unidentified source.)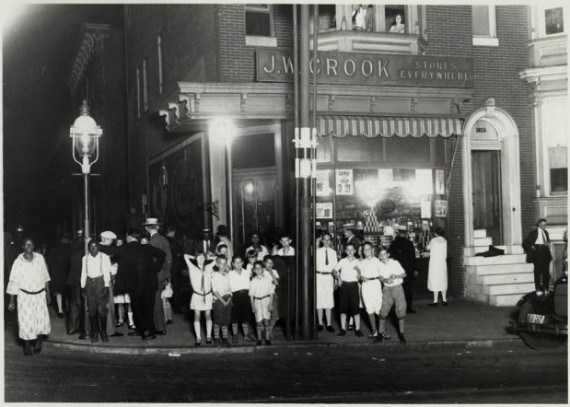 Just added a major address list for Baltimore, including over 900 locations from 1924-1964, with a few caveats:
No city directories were published in Baltimore between 1942 and 1956, nor at any time after 1964. I will try at some point to "fill in" with telephone directories, but they tend to be less accurate.
I am temporarily missing listings for several chains (Acme, A&P, Peoples, and Eddie's) from a couple of the later years due to my own oversight. I will correct this as soon as I can.
There have been significant renaming and renumbering of streets in Baltimore; I have tried to compensate for this and display the current address where possible, but I have not been able to do so in every case.
(Photo above from Enoch Pratt Free Library.)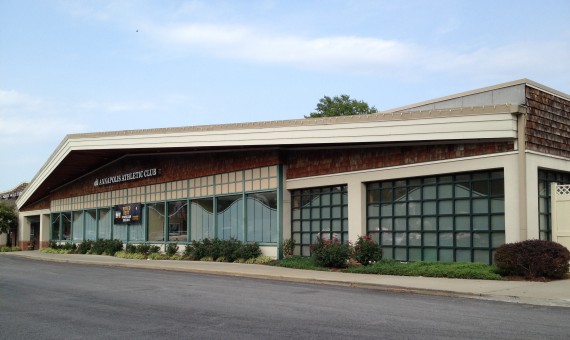 A couple of quick new location lists covering Annapolis and Frederick, Maryland, featuring A&P, Safeway, Acme, Food Fair, Giant, and more. Lots more from this region in the coming weeks.
Photo above is the former Safeway at 1031 Bay Ridge Avenue in Annapolis.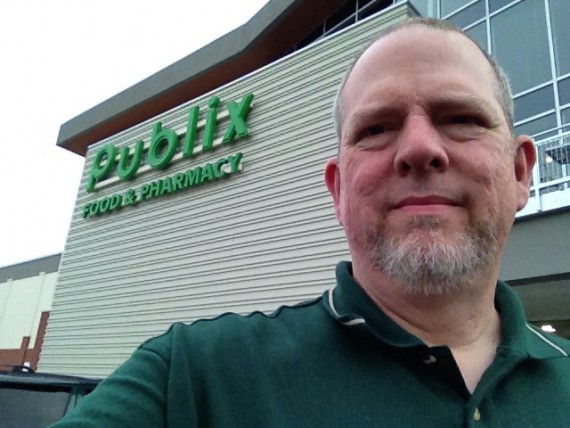 …a/k/a "Wow…that took a really long time…"
As of this afternoon, all the location spreadsheets have been converted to the new format. which means:
The are in Google Sheets, so it will be updated in real time on the site anytime I make updates, corrections, and additions.
You can download them as spreadsheets or add them to your Google Drive account and play with them at your leisure.
They have Google Maps links to direct you right to the store location so you can see a contemporary view (usually) via Google Street View.
They have a nicer display…or at least I like it better. Try one!
A couple of other things:
My apologies that a few comments took forever to be approved. Apparently there was some communication snafu between the WordPress iPad app and the site.
I will probably do a message board upgrade and start accepting new users again soon.
Lots of new pictures coming over the summer!
The photo above is yer humble host at the grand opening of the new Publix store in Winston-Salem last week.