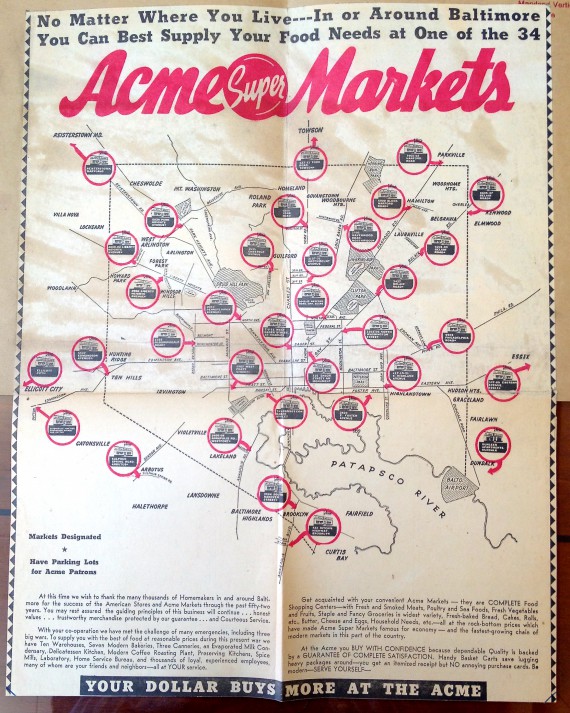 I spent the weekend in Baltimore. If you follow me on Twitter, you saw a pretty amazing collection of photos from around the city–not amazing because I'm such a great photographer but because there's so much supermarket history still standing in Baltimore and so much of it is in such recognizable condition. Acme, Food Fair, A&P, Penn Fruit, and more. It's all there. I did library research as well and there will be much more soon.
But do check out the past few days on Twitter…really.
(Photo above is from an item in the Maryland Department, Enoch Pratt Free Library.)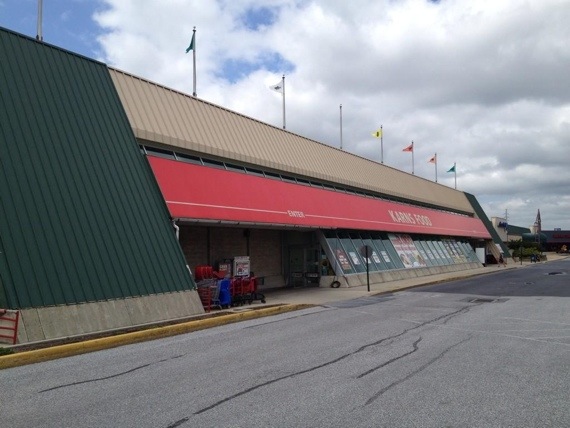 Groceteria is on a road trip through southern Pennsylvania, Philadelphia, New Jersey, and Washington DC. And I'm live tweeting pictures from the road as I run across interesting stores. Follow me on Twitter if you want to see them pretty much as I do. Or wait for the full photo library to be posted a little while after I get home.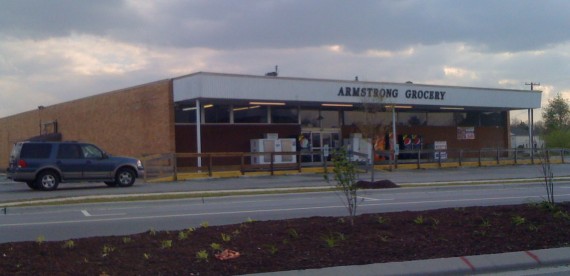 Just got back from a conference in Morehead City NC and thought I'd throw up a few pictures I grabbed in cities along the way back. I only had my phone camera with me, so the quality is somewhat lacking. Above is a beautiful former Colonial store at 1201 Broad Street in New Bern. It was closed so I was unable to determine if there were any interesting interior remnants.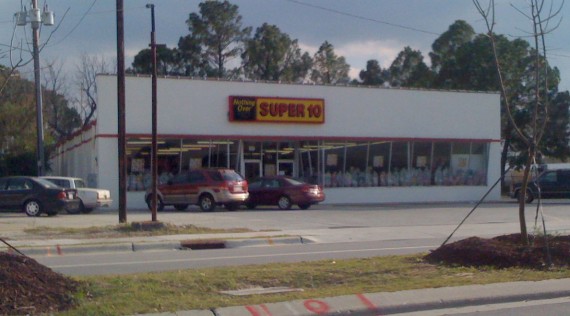 This former A&P is at 919 Broad Street, also in New Bern. Read more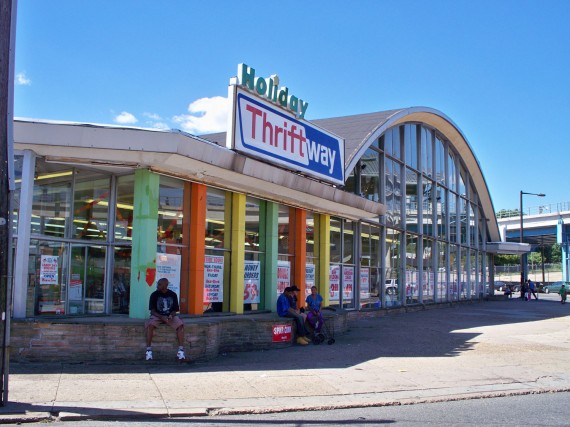 Some photos from my recent road trip to Philadelphia, including lots of interior shots of the most well-preserved Penn Fruit store in exsistence. I've also added a few shots from a 2008 trip. Enjoy…
I've posted a section of Toronto store photos including a bunch from my trip last week. There's not much commentary. If someone is interested in writing something, I'm very interested in letting them.