A&P bankruptcy filing indicates likely demise.
I've written about this store and how important it was to me before.
Most of you probably do not know that in my other life, I am an academic librarian whose job primarily involves supervising the digitization and online presentation of archival material. The job and the hobby intersect from time to time and this is one of those cases. These photos are part of a huge grant-funded project we recently unveiled on the history of Greensboro from Reconstruction to World War II. They're great (and a rare find) because they show the pristine interior of this store at its grand opening. They come from the papers of Jim Sifford, who was apparently an A&P regional manager in the area. I'll add more later.
Another great photo surfaced as well, but you've seen that one before.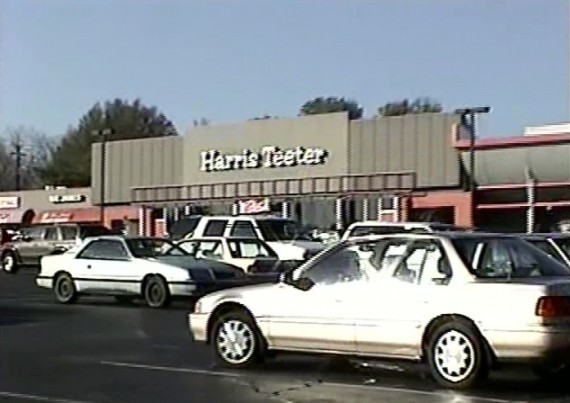 This is kind of sad. One of the two oldest continuously operating chain supermarkets in my hometown is closing. The Harris Teeter location at Golden Gate Shopping Center opened in 1961 as an A&P. A Kroger opened simultaneously at the other end of the center. The Kroger was replaced about 1975 with one of Greensboro's first Food Town (now Food Lion) stores. The A&P lasted until the late 1970s and became a Bestway (local chain) and then Harris Teeter in 1988. Centers with two supermarket anchors were common at the time but are rarely seen anymore.
The view above is from 1999. Below is a 1961 "grand opening" photo from the Greensboro Daily News: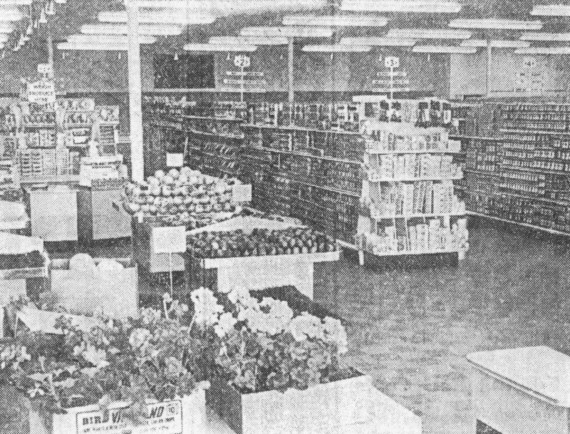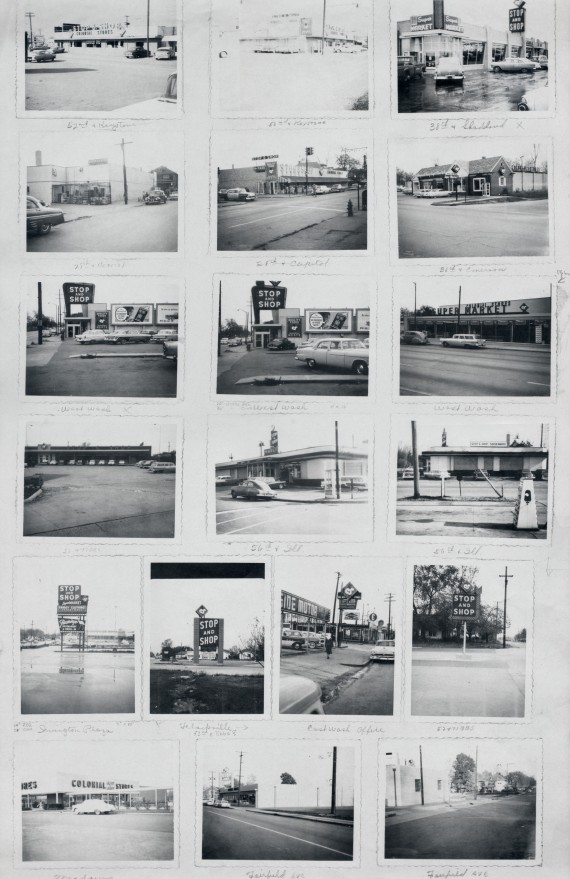 Contact sheet (click image above to enlarge) of several Indianapolis Stop and Shop locations after they were purchased by Colonial Stores in 1955 (but before they were subsequently unloaded in 1959). Colonial purchased the Albers chain in Ohi0 at about the same time and had much better luck with those stores. Colonial did similar co-branding with both chains.
These are from a large collection of construction archives I recently acquired. They'd been sitting in the abandoned Colonial Stores HQ in Atlanta for probably twenty years. Lots more to come.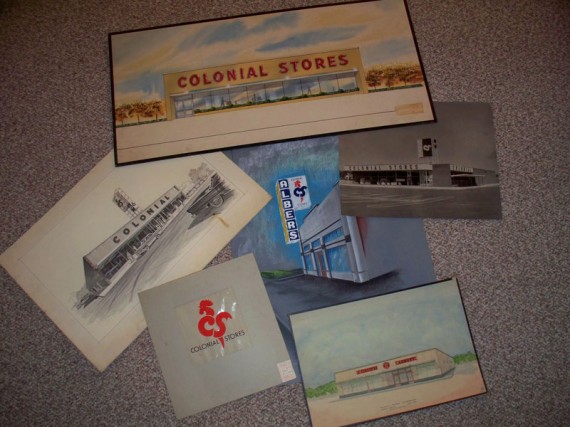 This is big.
A very observant member of an Atlanta architctural firm (who's now my hero, by the way) contacted me a few weeks ago to tell me about some materials he found while working on a client project, wondering if I might be interested. I picked the stuff up today. Turns out it came from the former headquarters of Colonial Stores and was apparently material that was simply abandoned upon the demise of the company in 1988 and had been sitting in the office ever since.
The take: twelve boxes and more than a dozen rolls of blueprints, sign plans, mechanical drawings, lease information, and other material. It seems this may be most of the records of the real estate and/or construction department of the chain. There are layouts and fixture plans dating to at least 1952, proposals for the conversion of the Albers stores in the Midwest after that chain was acquired by Colonial Stores in 1955, and lost of materials on the conversion of stores to the Big Star format in the late 1960s and early 1970s. This is incredible stuff and I am really grateful that it was saved from the dumpster and that I was able to get my hands on it. I'm just starting to go through all the boxes and I'll keep you posted.
It's amazing what you can fit inside a 2002 Buick LeSabre when you try really hard: