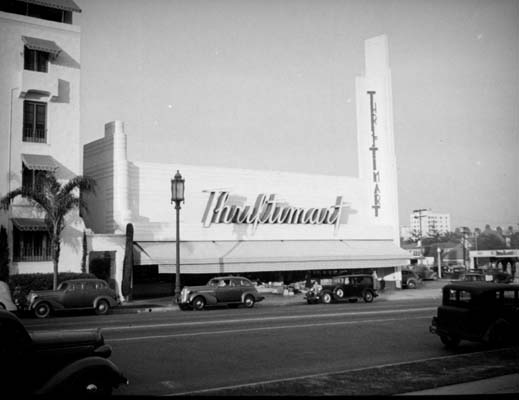 Latest arrivals on the site:
Updated:
Sorry for the long lapse in content around these parts. My personal life has been less than optimal the past few months (long story) and I've also been very preoccupied with work.
Anyway, I'm happy to present the following for your amusement today:
Tomorrow (if my enthusiasm holds out), I'll be posting location spreadsheets and photo galleries for Pittsburgh and Columbia SC.
And soon, I really will be completing the updated history of Safeway that I started a few months back.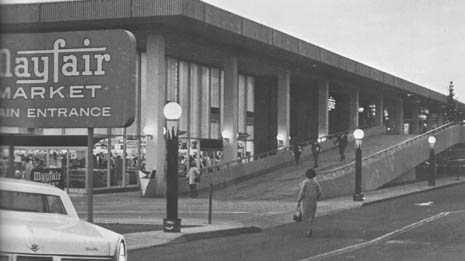 Behold the groovy, modern Mayfair Market at LA's Century City, circa 1968. These photos come from a Progressive Grocer study of new stores published that year. This one is partcularly interesting because it was part of a high-rise office and residential complex, which made it somewhat ahead of its time in those days. Note the interesting column treatment below. I have no idea where in the complex this store was located, nor what is there now.
Discuss of this store in the Groceteria Message Board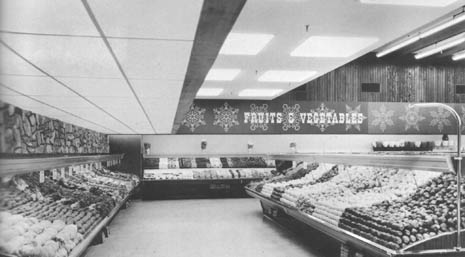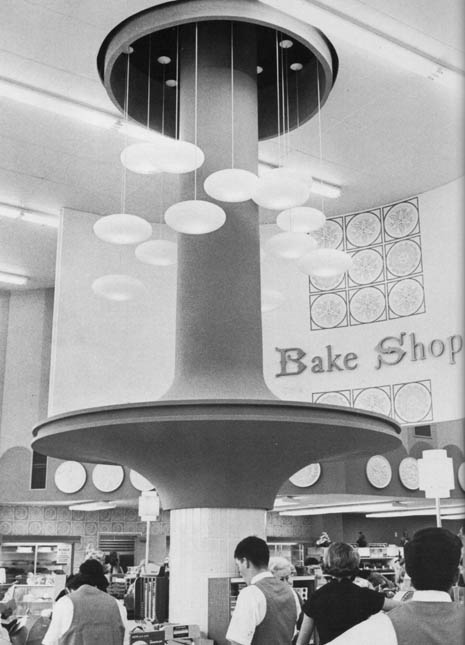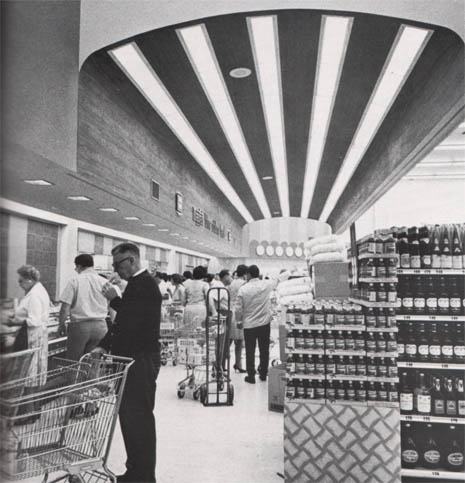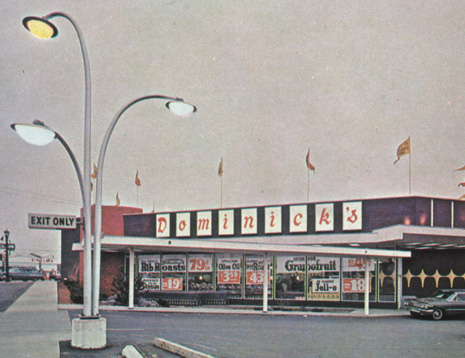 Dominick's, 3333 Central Street, Evanston IL. From Progressive Grocer's Outstanding New Super Markets, 1969.
This groovy Dominick's (just look at that streetlight) was featured as one of Progressive Grocer's best new supermarkets of 1969 in a great book I found at the UNC library last week. I'll be adding lots more stuff from this book (as well as interior photos from this store) soon. For those who care about such things, this location is now a CVS Pharmacy, and Google's Street View gives a pretty good current photo from almost the same angle, with a little manipulation: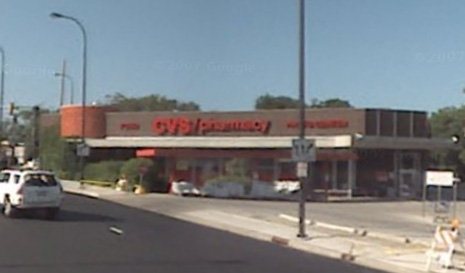 The book also features interiors and exteriors from the Century City Mayfair Market in Los Angeles, the Glendale CA Crawford's Market, a Loray store in San Leandro CA, a Fazio's in Ohio, a Straub's in St. Louis, and a Lund's in Minnesota, among others. More to come.
I also came across Shopping at Giant Foods: Chinese American Supermarkets in Northern California
, which gives a great history of chains in the Sacramento and Stockton areas, including Farmers, Centromart, Jumbo, and more. I'll be adding some of that information to the appropriate sections soon as well.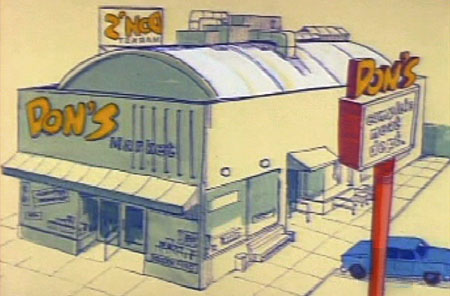 The lovely Southern California store pictured above is where the Boyle family, of Wait Till Your Father Gets Home, shopped. This overhead shot was from 1972; I think it was taken from the third floor of a building across the street. I'm not sure of the exact location (the Boyles lived on Elm Street at the time) but I imagine it's been torn down by now anyway.
Unless, of course, Jons took it over and simply replaced the "D" with a "J", similar to what they've done with so many former Vons locations around Los Angeles.