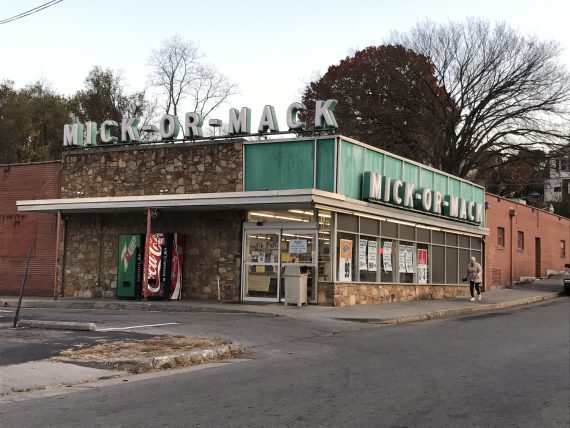 More new location lists:
I have a lot more of these to add, but also hope to start adding photos again soon too.
Apologies for the long absence. I've had a lot going on the past few weeks.
Submitted for your Monday morning approval: Mick-o-Mack, 1312 Winborne Street, Roanoke VA. This is about as sexy as it gets. I've heard a bit about this particular chain, and I'll try to to learn more soon. I've decided that Roanoke will be my next featured city after I complete my new Winston-Salem section with its accompanying update and expansion of the Greensboro section.