Interesting thing I discovered while researching my upcoming section on Charlotte NC. For a few months in 1976, most of the Kmart Foods locations in Charlotte were rebranded as Wrigley stores, with new signs and everything. This was done by Allied Supermarkets, apparently to distingush the ownership of these stores from the adjacent Kmarts. I think Allied also owned the Wrigley stores in the Detroit area and just happened to have this name handy (and maybe even some reusable signs).
The stores closed for good in late 1976, and were eventually taken over by Bi-Lo as part of its entrance into the Charlotte market.
Did this Wrigley shift happen anywhere else?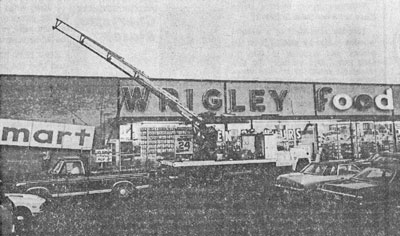 Photo from Charlotte Observer, 8 May 1976.