We interrupt the Canadian content for a whole lot of Rhode Island, since yer humble host will be visiting the area later this week. I will have very little (if any) time for sightseeing and photos but I should at least be able to spend some time in the library updating the location data.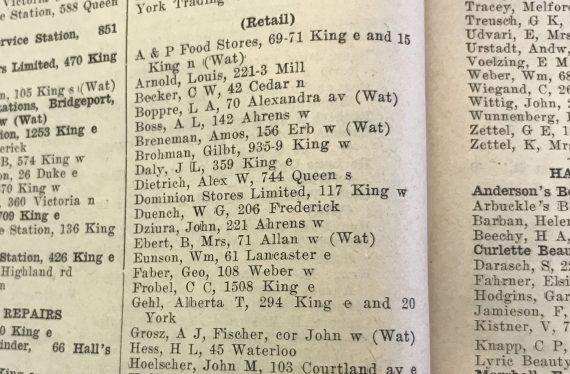 Lots of fresh new Canadian content coming soon, including new and expanded location lists for various cities in Ontario; expansion of the ones for Manitoba, Saskatchewan, and Alberta; and new photos. Watch this space!
Until then, enjoy this photo of an A&P in Cambridge from 1996: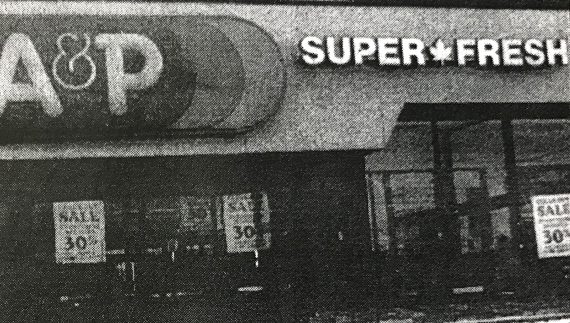 A philosophical post about the future direction of the site…
I've decided that the site will henceforth focus more on the store location histories and commercial archaeology aspect of things rather than on specific chain histories. I've been sort of focused in that direction for quite a while now anyway, so I guess this just means I'm making it more "official." The location research has become the part I really enjoy anyway, and the chain histories are being done better in other places (heck, even Wikipedia, in some cases), so this seems like a logical way to proceed.
This doesn't mean I'm going to get rid of the chain histories. I just won't be doing much with them going forward. I will, however, be adding links to all of them, detailing interesting sources on other sites, so please send those when you see them! I'm also going to be concentrating on adding many more photos and assorted archival material to those pages.
And this freed from the pressure of "fixing" pages I'm only moderately interested in fixing (and have only minimal time for), I plan to do the following with the rest of the site:
Continue to add many more location lists.
Get back to adding store photos, now that I'm getting my photo sorting and hosting options in better shape.
Get more detailed on the city-level pages with respect to history and dates, wherever possible, including posting of archival material I've accumulated.
Move more into mapping.
Continue "on the road" updates and article-sharing via Twitter.
Hold me to it! Comments and feedback welcome in the comments or on the Message Board.
In case you don't follow on Twitter (and you should), I thought I would backtrack and add archived posts from the road. I may change my mind and decide this is a stupid idea. Who knows?
New and expanded location lists:
There's also this nifty new map to show you the geographic reach of the site.
Look for Twitter updates as I head for Southern Ontario in just a few weeks.