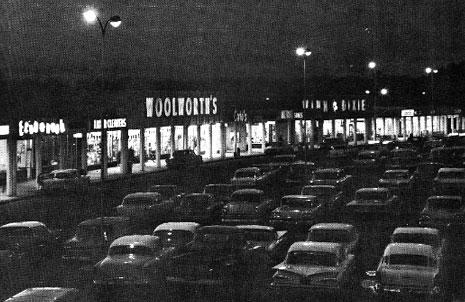 Winn-Dixie, 3830 East Independence Boulevard, Charlotte. Photo courtesy Pat Richardson.
The Winn-Dixie at Charlotte's Amity Gardens Shopping Center opened in November of 1958, right in the middle of the most thriving retail strip in the city. The center also included Woolworth's and a Barclay Cafeteria. By 1961, it also included Charlotte's first (and only) branch of Clark's, an early "supercenter" with both general merchandise and groceries.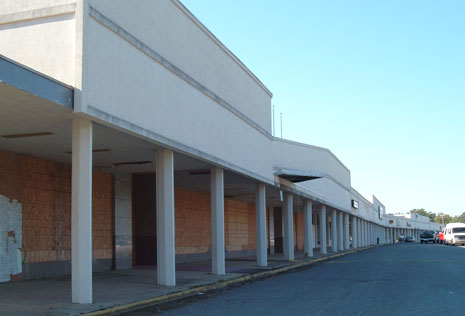 Amity Gardens Shopping Center, 2007.
By the 1980s, the center was already in significant decline, and the conversion of Independence Boulevard into a freeway sealed the fate not only of Amity Gardens, but of the entire retail strip from downtown to Albemarle Road. The old center is still standing today, more or less completely abandoned. Plans to demolish it and construct a Wal-Mart Supercenter are on hold. The years have not been kind to this once booming area.
More: