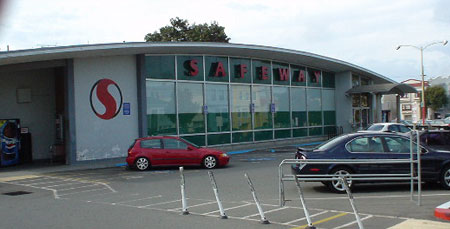 One of my favorite Safeway locations in San Francisco apparently closed last night. The small-scale Marina-type store on Seventh Avenue is to be torn down and replaced with a new "lifestyle" format store with rooftop parking.
This location opened in 1959, and was probably less than 12,000 square feet. The prototype was designed for smaller lots in residential areas and smaller towns that couldn't support a full-sized store. It always amazed me how much stuff they managed to pack into the place, and how many customers it managed to accommodate.
It's been rumored to be closing for several years, and the time has apparently come just shy of its fiftieth birthday. I'll miss this one.
This is a video capture from a 1974 episode of "The Streets of San Francisco" featuring the location with its signs camouflaged:

A 1999 night shot of the exterior: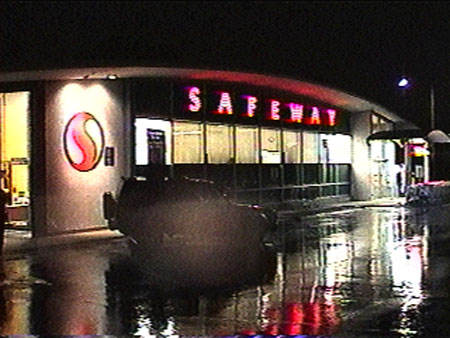 Interior photos, circa 2004: