I've posted a section of Toronto store photos including a bunch from my trip last week. There's not much commentary. If someone is interested in writing something, I'm very interested in letting them.
Click through to see the photos.
This is a beautiful  Toronto area store that has apparently been nominated as a historic property. Located at Parkway Mall in suburban Scarborough, the store opened in 1958 as a Grand Union, and has since operated as Steinberg's, Miracle Food Mart, Dominion, and now Metro.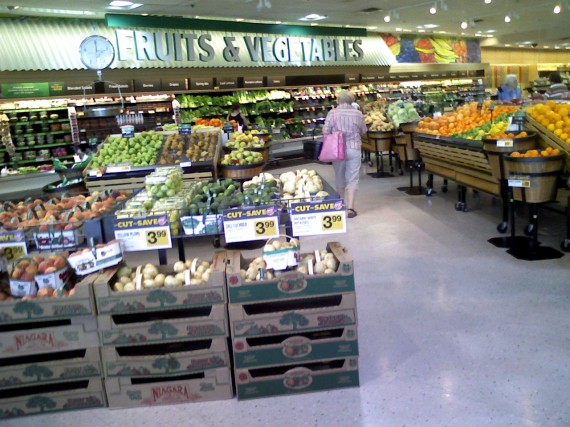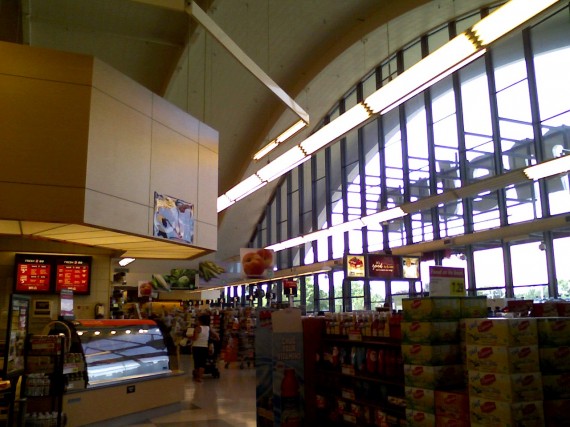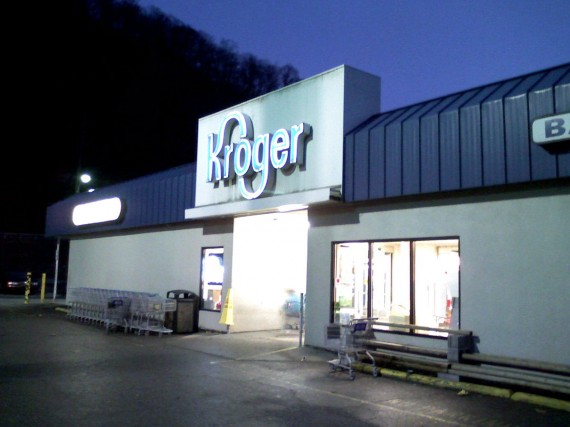 Another of the several  very old Kroger locations still operating in West Virginia. This one is in a town along the Kanawha River. It's had some (rather unfortunate) remodeling, but is still obviously a 1950s vintage store.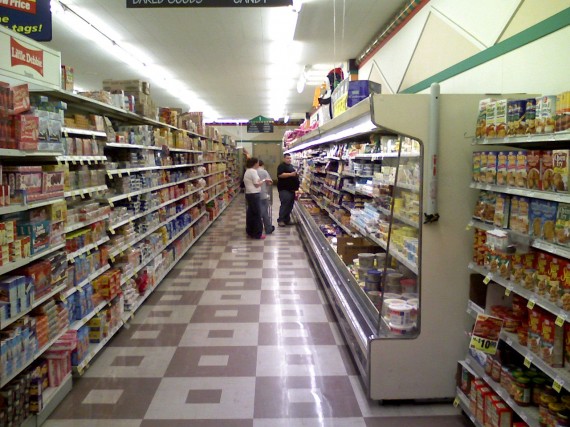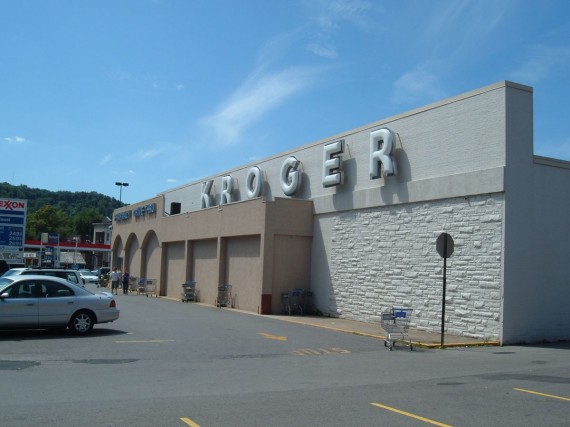 This one's an interesting specimen. It obviously dates from the late 1950s or early 1960s, and was given some sort of "superstore" retrofit in the 1970s. But the original sign stayed, and then the whole building was eventually painted a nice, bland beige. The interior is the slightly cheesy teal "millenium" package that every Kroger in West Virginia seems to have. I think the layout has been altered from the original as well.
It amazes me how many of these smaller and older stores are still operating in parts of West Virginia and Ohio. I'm travelling I-77, I-79, and US 19 a lot these days, since I'm sort of living in Pittsburgh part time now, and I'm seeing a lot of these as I try to vary my commutes between Winston-Salem and da 'Burgh. I may be posting a few more examples this week.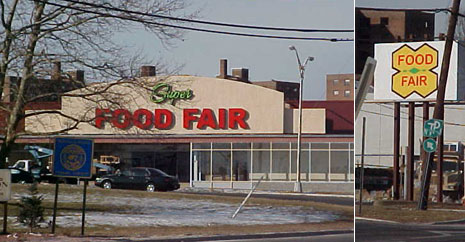 Food Fair lives. Sort of.
This photo, courtesy of Michael Williams, shows a new indepedent in Paterson NJ, that has adopted the Food Fair name. Interstingly enough, this location had been an actual unit of the Food Fair chain several decades ago as well.