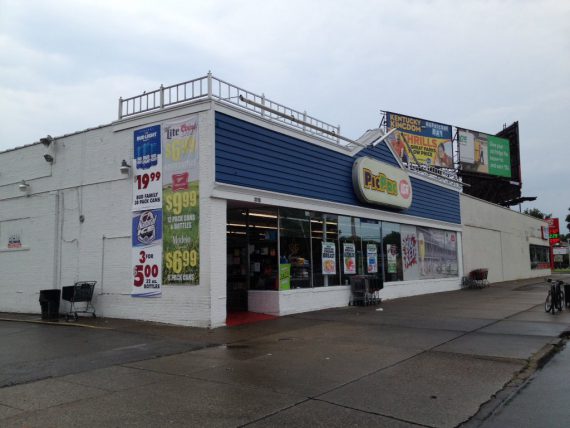 This one was just an extra cool find. It was quite obviously built as an A&P, probably in the 1940s. You can even make out the labelscar on the parking lot signs if you're there in person. It's located on Taylor Boulevard in Louisville, right across from Churchill Downs. From the shape of the sign, I would guess it may have been an A&P at least until they switched to the pill-shaped logo in the 1970s. And what's really cool is that it's still a pretty popular spot and it's still selling groceries with very few modifications in its more recent incarnation as the Pic Pac IGA.
I love finding stores like this.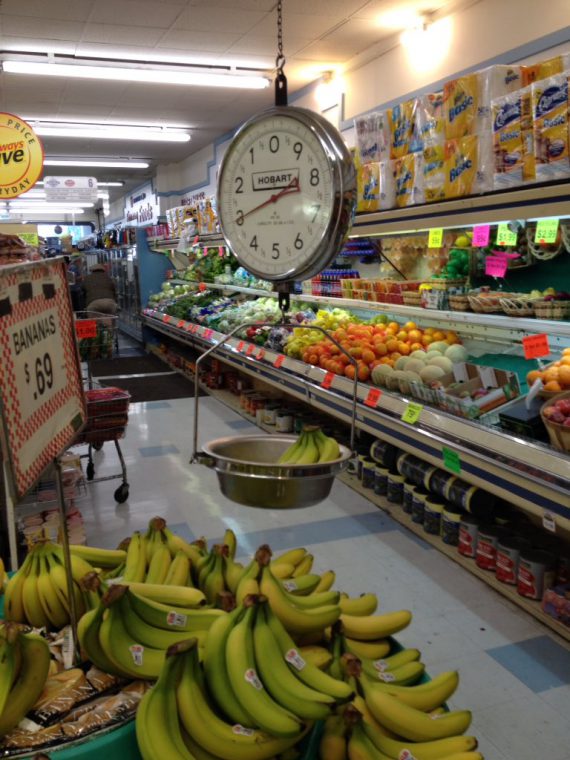 I've written about this store and how important it was to me before.
Most of you probably do not know that in my other life, I am an academic librarian whose job primarily involves supervising the digitization and online presentation of archival material. The job and the hobby intersect from time to time and this is one of those cases. These photos are part of a huge grant-funded project we recently unveiled on the history of Greensboro from Reconstruction to World War II. They're great (and a rare find) because they show the pristine interior of this store at its grand opening. They come from the papers of Jim Sifford, who was apparently an A&P regional manager in the area. I'll add more later.
Another great photo surfaced as well, but you've seen that one before.
I've posted a section of Toronto store photos including a bunch from my trip last week. There's not much commentary. If someone is interested in writing something, I'm very interested in letting them.
Click through to see the photos.
This is a beautiful  Toronto area store that has apparently been nominated as a historic property. Located at Parkway Mall in suburban Scarborough, the store opened in 1958 as a Grand Union, and has since operated as Steinberg's, Miracle Food Mart, Dominion, and now Metro.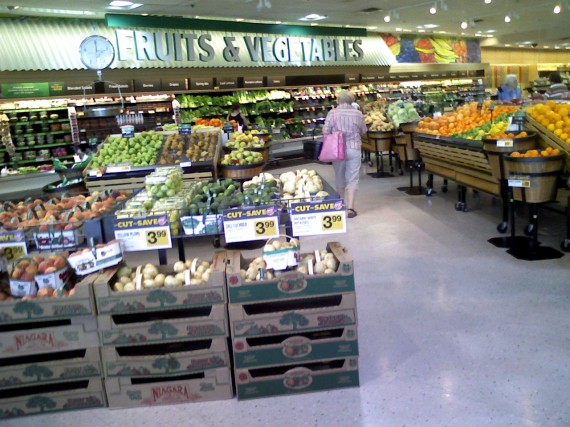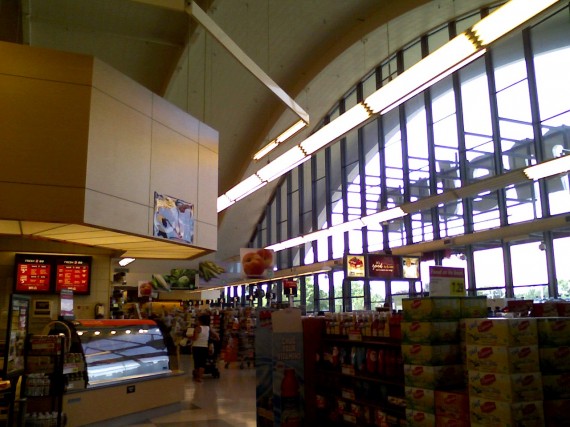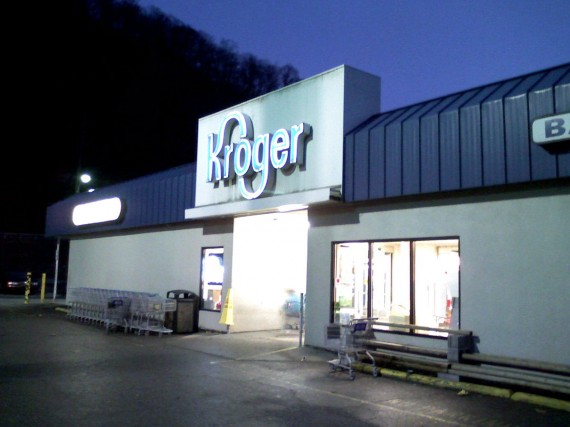 Another of the several  very old Kroger locations still operating in West Virginia. This one is in a town along the Kanawha River. It's had some (rather unfortunate) remodeling, but is still obviously a 1950s vintage store.