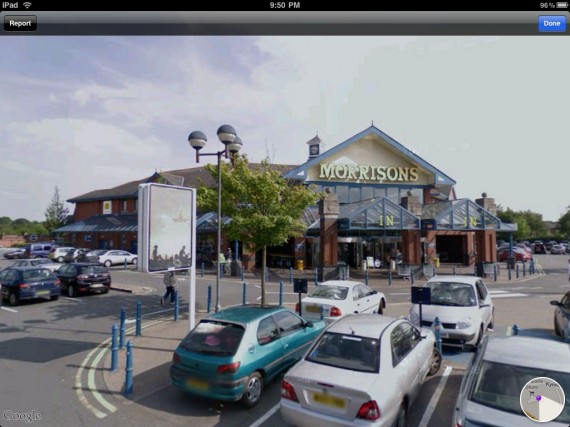 That I spent a chunk of my Saturday night on the iPad using Google Street View to determine the location of the closest supermarket to Hyacinth Bucket's house and then got really excited when I determined that it would have been this Morrisons that I believe was originally a Safeway?
It's even on the way to Onslow and Daisy's house.
Gemco "going out of business" commercial. Gemco was one of the casualties of Asher Edeleman's unsuccessful 1986 takeover bid for Lucky Stores.
Farewell, Mister Whipple…
Courtesy of Mike, this photo of the spooky, abandoned A&P offices in Paterson NJ shows label scars from at least two different versions of the A&P logo.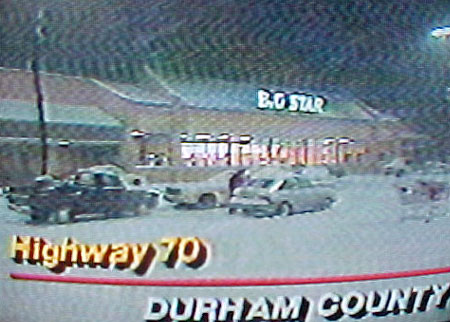 From Robby Delius, an interesting TV news shot of an early 1980s Big Star in Durham NC highlights the chain's Grand Union era makeover.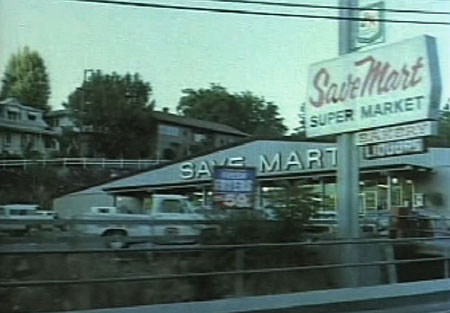 Still-open Save Mart store, Sonora CA. From Dirty Mary Crazy Larry (1974).