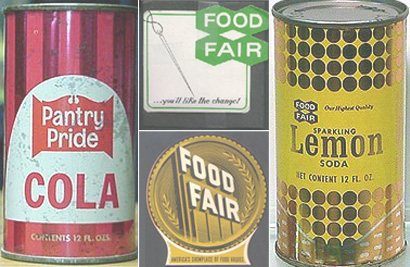 Per Steve Landry:
Food Fair was once one of the 5 top grocery chains in the country. It even had stores in California and I believe Nevada under different names. The Friedland family owned it; Revlon Corp. was involved it's it's buyout and evential liquidation. The company's last stronghold was in Florida (Ft. Lauderdale, Miami Beach, Sunny Isles Beach). The LAST store built was actually in Sunny Isles Beach in 1991 called Pantry Pride Food Emporium.

At one time the company was an innovator in many concepts that became very popular later on in retail grocery: electronic registers, scanning, UPC, combination stores, discount grocery stores (Pantry Pride), etc.

The company had a rich and controversial history and was one of the original big grocery store chains. Major mismanangement caused this once mighty (and pioneering) grocery store chain to perish!!
In this section
More Information: