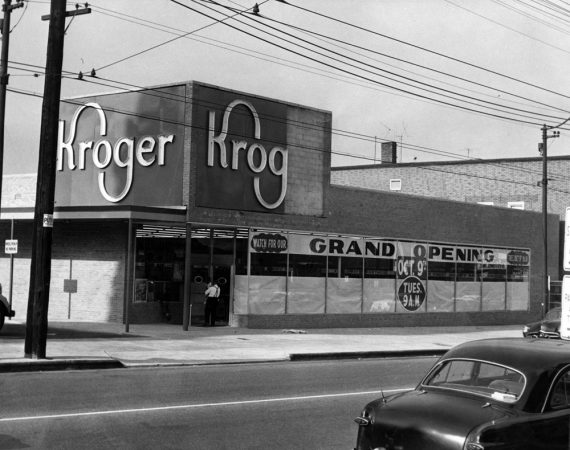 Finally: the new section on Cleveland, including a massive location list and links to other material. I will be expanding this in the future.
(Photo via Cleveland Public Library.)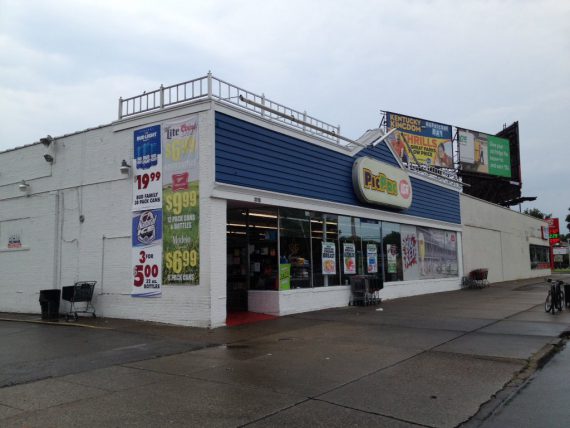 This one was just an extra cool find. It was quite obviously built as an A&P, probably in the 1940s. You can even make out the labelscar on the parking lot signs if you're there in person. It's located on Taylor Boulevard in Louisville, right across from Churchill Downs. From the shape of the sign, I would guess it may have been an A&P at least until they switched to the pill-shaped logo in the 1970s. And what's really cool is that it's still a pretty popular spot and it's still selling groceries with very few modifications in its more recent incarnation as the Pic Pac IGA.
I love finding stores like this.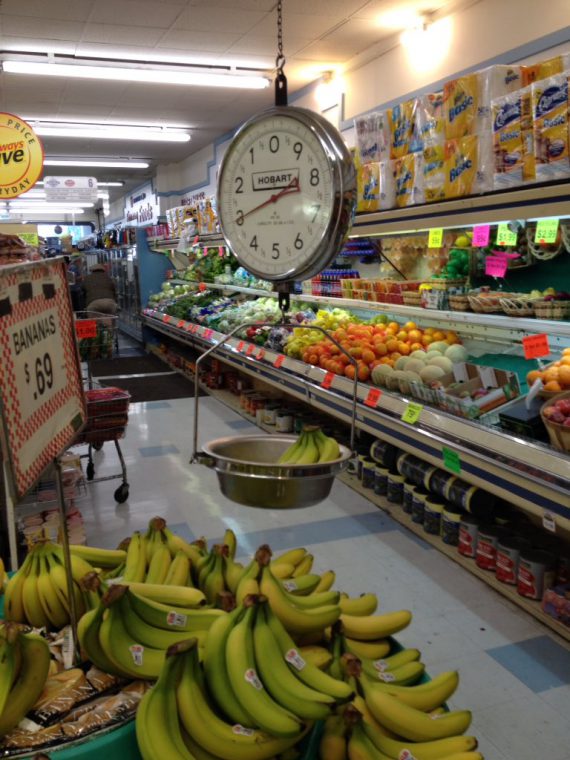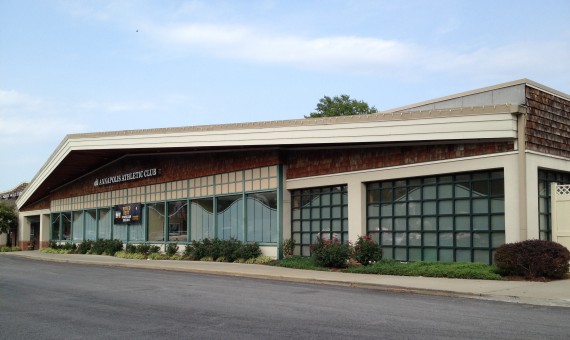 A couple of quick new location lists covering Annapolis and Frederick, Maryland, featuring A&P, Safeway, Acme, Food Fair, Giant, and more. Lots more from this region in the coming weeks.
Photo above is the former Safeway at 1031 Bay Ridge Avenue in Annapolis.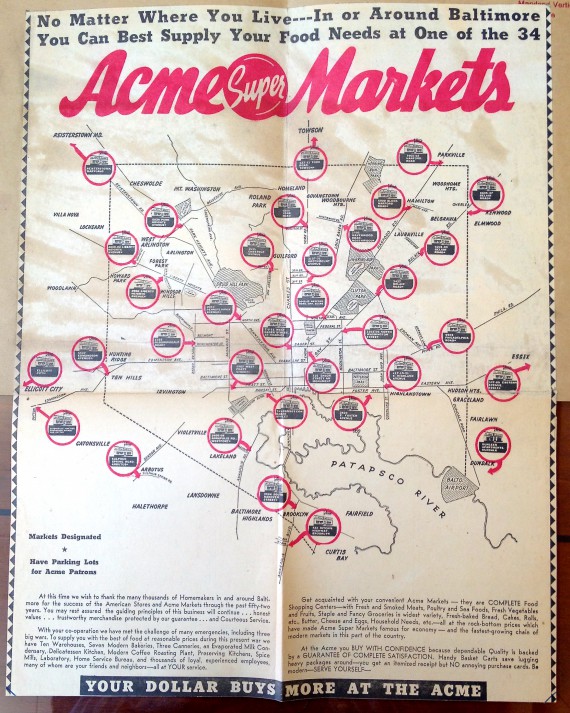 I spent the weekend in Baltimore. If you follow me on Twitter, you saw a pretty amazing collection of photos from around the city–not amazing because I'm such a great photographer but because there's so much supermarket history still standing in Baltimore and so much of it is in such recognizable condition. Acme, Food Fair, A&P, Penn Fruit, and more. It's all there. I did library research as well and there will be much more soon.
But do check out the past few days on Twitter…really.
(Photo above is from an item in the Maryland Department, Enoch Pratt Free Library.)
A&P bankruptcy filing indicates likely demise.