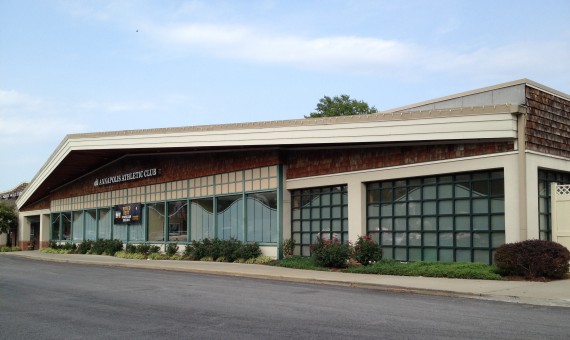 A couple of quick new location lists covering Annapolis and Frederick, Maryland, featuring A&P, Safeway, Acme, Food Fair, Giant, and more. Lots more from this region in the coming weeks.
Photo above is the former Safeway at 1031 Bay Ridge Avenue in Annapolis.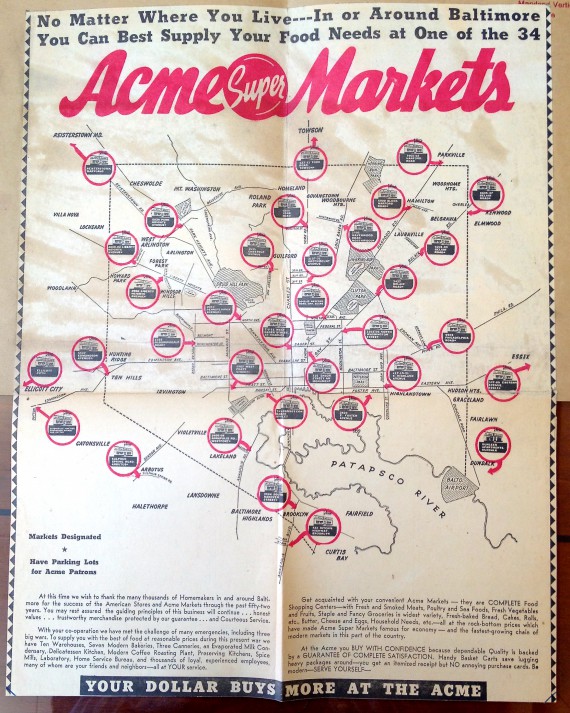 I spent the weekend in Baltimore. If you follow me on Twitter, you saw a pretty amazing collection of photos from around the city–not amazing because I'm such a great photographer but because there's so much supermarket history still standing in Baltimore and so much of it is in such recognizable condition. Acme, Food Fair, A&P, Penn Fruit, and more. It's all there. I did library research as well and there will be much more soon.
But do check out the past few days on Twitter…really.
(Photo above is from an item in the Maryland Department, Enoch Pratt Free Library.)
A&P bankruptcy filing indicates likely demise.
I've written about this store and how important it was to me before.
Most of you probably do not know that in my other life, I am an academic librarian whose job primarily involves supervising the digitization and online presentation of archival material. The job and the hobby intersect from time to time and this is one of those cases. These photos are part of a huge grant-funded project we recently unveiled on the history of Greensboro from Reconstruction to World War II. They're great (and a rare find) because they show the pristine interior of this store at its grand opening. They come from the papers of Jim Sifford, who was apparently an A&P regional manager in the area. I'll add more later.
Another great photo surfaced as well, but you've seen that one before.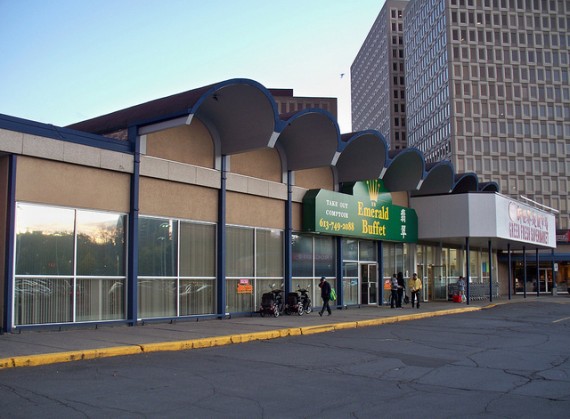 Just a quick note to reveal a new section with some new photos and a location list: Groceteria does Ottawa.
More to come…