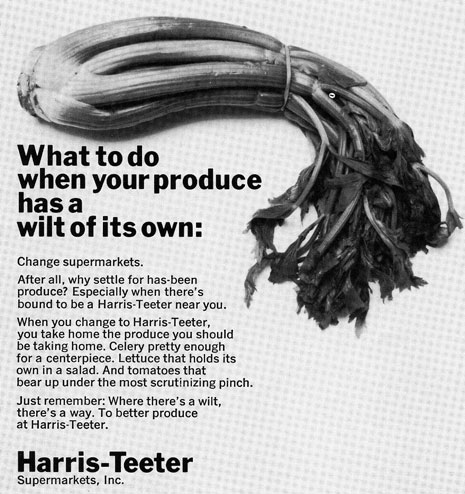 So is that vaguely phallic or what?
The ad is from 1968, again courtesy Pat Richardson (whose site you really should visit). These are actually fairly sophisticated image ads for a smallish regional chain in late 1960s North Carolina, although some might question the "Chinese lady" image of the second ad.

I've been incredibly busy with school and work the past few weeks, so the updates have been slow. But it seems I won't be taking any classes this summer, so that should be good news for the site, if not for my anticipated graduation date.