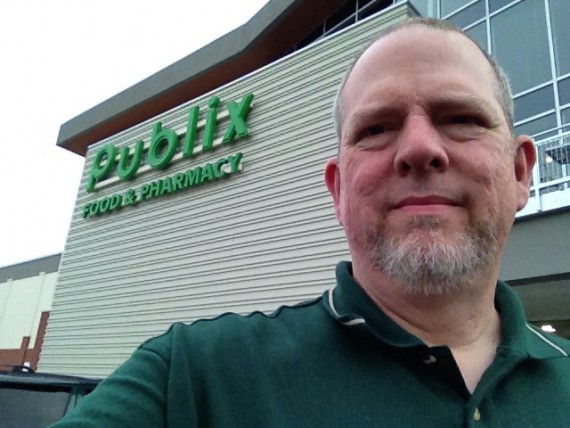 …a/k/a "Wow…that took a really long time…"
As of this afternoon, all the location spreadsheets have been converted to the new format. which means:
The are in Google Sheets, so it will be updated in real time on the site anytime I make updates, corrections, and additions.
You can download them as spreadsheets or add them to your Google Drive account and play with them at your leisure.
They have Google Maps links to direct you right to the store location so you can see a contemporary view (usually) via Google Street View.
They have a nicer display…or at least I like it better. Try one!
A couple of other things:
My apologies that a few comments took forever to be approved. Apparently there was some communication snafu between the WordPress iPad app and the site.
I will probably do a message board upgrade and start accepting new users again soon.
Lots of new pictures coming over the summer!
The photo above is yer humble host at the grand opening of the new Publix store in Winston-Salem last week.