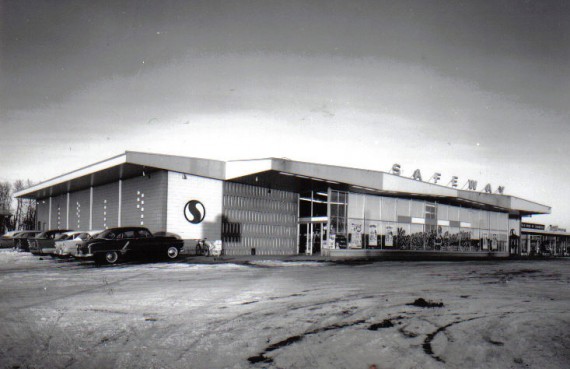 So…a busy holiday weekend. Armed with material from this amazing resource, I have added location spreadsheets for Winnipeg, Saskatoon, Calgary, and Edmonton. Photos and other material to come.
My apologies for not having appeared on the front page much lately. I have, however, been doing some pretty major upgrades behind the scenes, all of which will result in lots of new content soon. And I've been posting pretty regularly on Twitter, if you're interested. the past couple of years have been really hectic, with numerous personal and professional issues, but I finally have time to get back to work. I hope you all still care!
Photo Credit:
"Sherwood Park Safeway, 1961" by Jerry "Woody" from Edmonton, Canada – SHERWOOD PARK SAFEWAY FIRST SUPERMARKET NOV. 24, 1961 Uploaded by xnatedawgx. Licensed under CC BY-SA 2.0 via Commons.