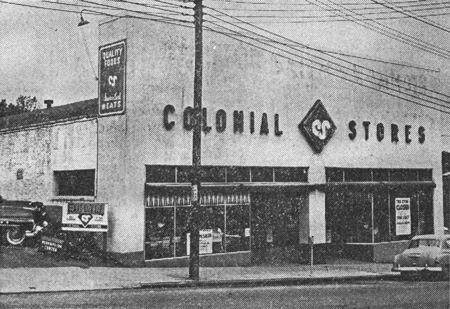 Colonial Store, 514 North Cherry Street, Winston-Salem, North Carolina. Open 27 October 1938. Closed 24 May 1958. Since demolished. Photo from the now-defunct Twin City Sentinel.
Originally a Big Star, this 12,000 square foot store was widely regarded as Winston-Salem's first self-service supermarket. It came shortly after the opening of the David Pender Grocery Company's first Big Star supermarket in downtown Greensboro, thirty miles east.
What does this all mean? Only that I'm well into my research on the upcoming Winston-Salem section of this site. Comments and submissions welcome.