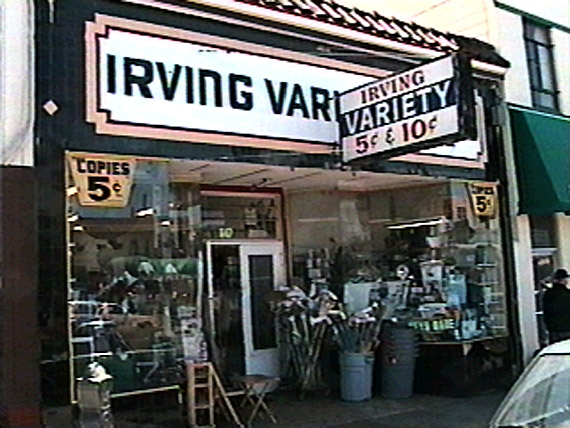 More precisely, happy birthday to Groceteria.com, which was born fifteen years ago today as a post on another site. It was part of some of the earliest research that eventually became Groceteria.com. The post noted that this storefront on Irving Street in San Francisco was originally one of the earlier Safeway stores in the city and also mentioned that there had been Piggly Wiggly stores in San Francisco. Further, it suggested that there would be more to come on this subject.
Back in 1999, there was very little information online about the history of supermarkets in the US and Canada. To say that interest has grown would be an understatement. I like to think this site had some part in all that. Things have been a little less active here the past few years due to work pressures and a lot of family issues for me, but I've been working on things a lot more lately, adding features and content, and I hope there will be ever more new stuff in the coming months.
Thanks for stopping by.