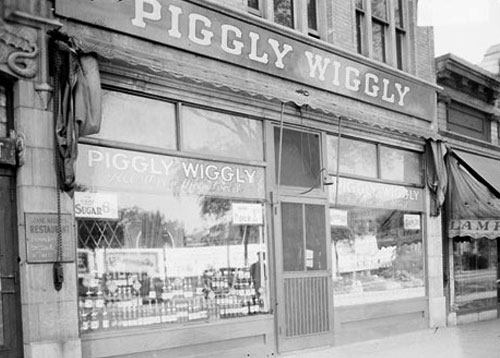 Notes:
Clarence Saunders, the "inventor" of the self-service supermarket, patented his system in 1914 and franchised it nationwide.
Many divisions were operated by major chains, and others were purchased by them.
Safeway purchased and operated the west coast division (including San Francisco) from 1928 to about 1935 before absorbing it into the Safeway brand.
Stores are currently limited mostly to smaller towns in the midwest and southeast.
Many Kansas City Safeway stores were converted to this format when Safeway left the area in the late 1980s.
Many eastern North Carolina stores are former Colonial/Big Star stores sold off when Harris Teeter purchased the NC operations of this chain.
In This Section:
More Information: