I've written about this store and how important it was to me before.
Most of you probably do not know that in my other life, I am an academic librarian whose job primarily involves supervising the digitization and online presentation of archival material. The job and the hobby intersect from time to time and this is one of those cases. These photos are part of a huge grant-funded project we recently unveiled on the history of Greensboro from Reconstruction to World War II. They're great (and a rare find) because they show the pristine interior of this store at its grand opening. They come from the papers of Jim Sifford, who was apparently an A&P regional manager in the area. I'll add more later.
Another great photo surfaced as well, but you've seen that one before.
Yes, I know it's been a year. And yes, I know that I haven't been answering email and that there have been problems with the Message Board. I have had personal issues and other things that have kept me extremely busy and I apologize.
But here are lots of new updates:
Photo galleries added for Norfolk/Tidewater, Myrtle Beach, and Montréal, and updates to Toronto.
I've been quietly working on new content as I've had time the past few months (which regrettably has not been often) so I guess I should mention some of it here:
New location lists:
Also, I'm almost done with the 1950s section of the revised Safeway history section. And coming soon will be a new LA photo gallery which will include lots of stuff from my recent trip to SoCal.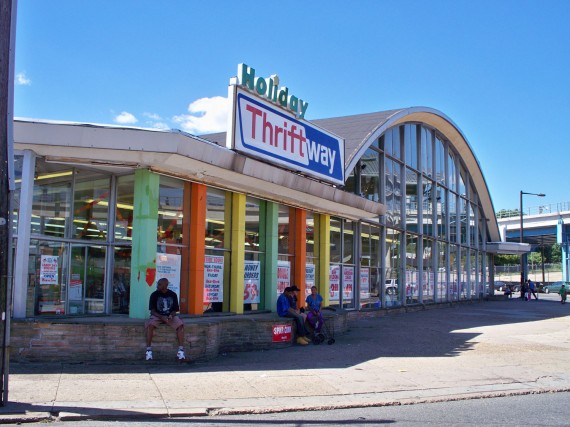 Some photos from my recent road trip to Philadelphia, including lots of interior shots of the most well-preserved Penn Fruit store in exsistence. I've also added a few shots from a 2008 trip. Enjoy…