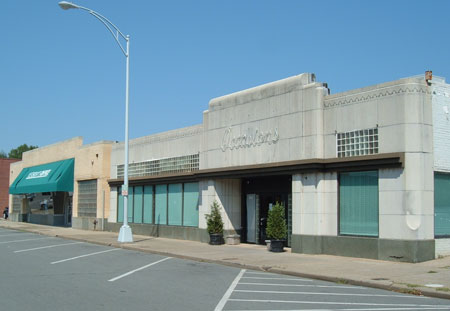 This beauty from the 200 block of East Front Street in Burlington NC, just a few blocks from Blanche Taylor Moore's Kroger, undoubtedly started life as a Big Star about 1938 or so. A lot of variations on this prototype were built in the southeast in the late 1930s, and a good proportion of them have held up remarkably well. The craftsmanship and materials are a stark contrast to the cheap stucco effects on most new chain stores.
I'm also guessing the building to the left was a 1940s A&P, but I'll save that for another post.
Also from this weekend's long drive: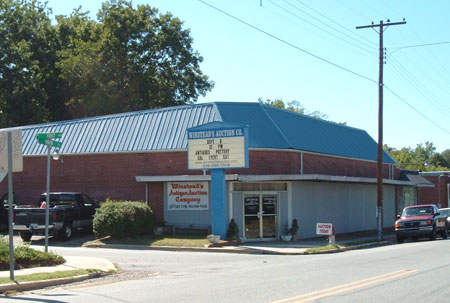 I'm saying with maybe 60% certainty that this building from downtown Yanceyville NC once housed an A&P.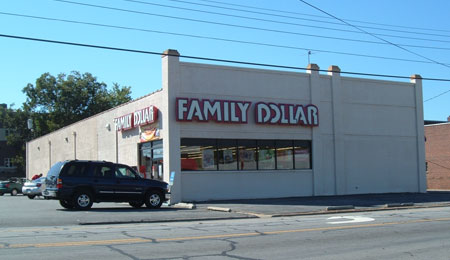 This Family Dollar on South Scales Street in Reidsville NC was definitely something, probably an A&P as well, but I'm not sure. It also looks like it may have expanded into a neighboring (but built at the same time) adjacent storefront.