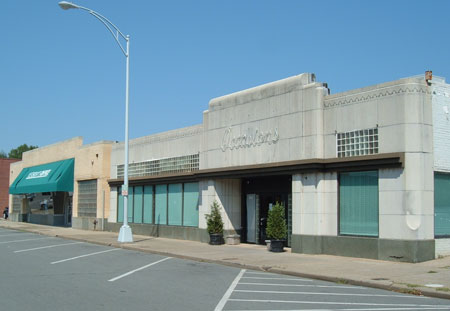 New pages for Indianapolis and Burlington NC with location spreadsheets and photos. Pittsburgh and Columbia SC still to come, as promised earlier.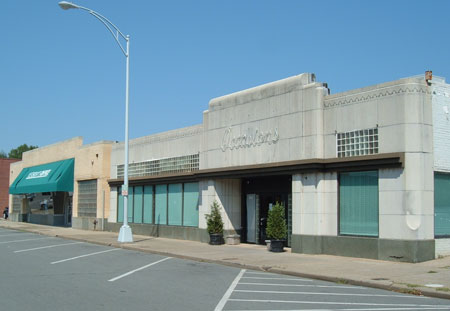 This beauty from the 200 block of East Front Street in Burlington NC, just a few blocks from Blanche Taylor Moore's Kroger, undoubtedly started life as a Big Star about 1938 or so. A lot of variations on this prototype were built in the southeast in the late 1930s, and a good proportion of them have held up remarkably well. The craftsmanship and materials are a stark contrast to the cheap stucco effects on most new chain stores.
I'm also guessing the building to the left was a 1940s A&P, but I'll save that for another post.
Also from this weekend's long drive: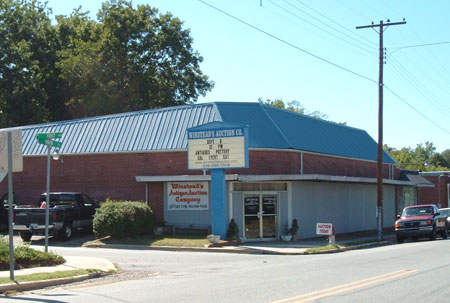 I'm saying with maybe 60% certainty that this building from downtown Yanceyville NC once housed an A&P.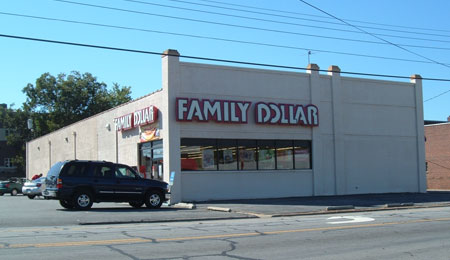 This Family Dollar on South Scales Street in Reidsville NC was definitely something, probably an A&P as well, but I'm not sure. It also looks like it may have expanded into a neighboring (but built at the same time) adjacent storefront.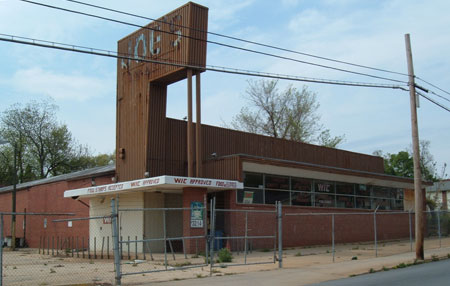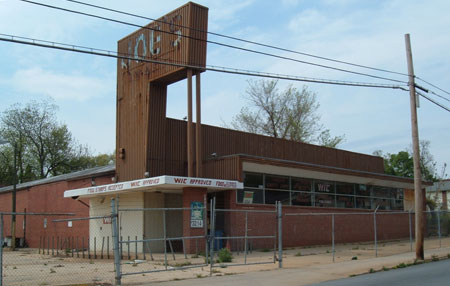 Today's feature: two amazing former Kroger stores in central North Carolina, the former here in Winston-Salem, and the latter in nearby Burlington. Both are extremely well-preserved examples of this particular prototype from the early 1950s. This is becoming one of my favorite old store designs, and may be one of my most sought-after over the next few years, now that I'm no longer living in the land of the Marina Safeway.
As an interesting side note, I'm told the Burlington store below is the one where black widow murderer Blanche Taylor Moore (portrayed by Elizabeth Montgomery in a 1993 TV movie) was employed along with one of her victims.